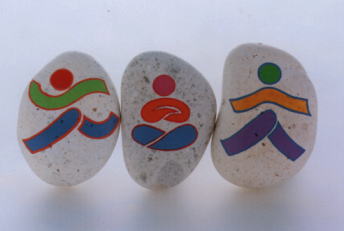 A Creative Collective that Puts "People" First
Ever since our establishment in 1986, operating mainly in the design of computer systems, the development of computer programs, and the sale of hardware and software, we have garnered much praise from our clients as a ground breaking creative information collective that responds quickly and with foresight to the needs of the age with its reliable technological strength. More than anything, our company has continued to pay great attention to people-based communication.

Of course, the multi-media diversification of information has changed the way in which information is transferred and it has made our lives speedier and more convenient. However, we must not forget that media itself is created by "people." We must embrace this as we face a new age and send a message to the people of the world with our motto of "technology that is people friendly" (the heartfelt creation of computer systems ).

We look forward to your continued support.

Hitoshi Iizuka
President
Quest-Computer Co., LTD.
Aiming for Heartfelt Support of your Software Needs
The first problem that you are faced with when you use a computer is selection of hardware and software.

At Quest-Computer, our experienced staff will understand your needs and through the provision of timely information, we will make proposals that keep the future in mind.

Additionally, when you have trouble finding suitable package software, our system planners will spare no effort in proposing the best possible option.

With regard to software development, we will accurately respond to your needs through our wealth of experience, advanced technical skill, and painstaking efforts.

Quest-Computer's system engineers are well informed in a variety of fields, and in particular we have received much praise for the computer language based development of operation and application of workstations and personal computers.